To celebrate its 20th anniversary, Maje is pleased to present a collection of exclusive pieces in its 20th anniversary campaign colours. Pin badges, patches... Check out all of the 20th anniversary logos on limited edition creations.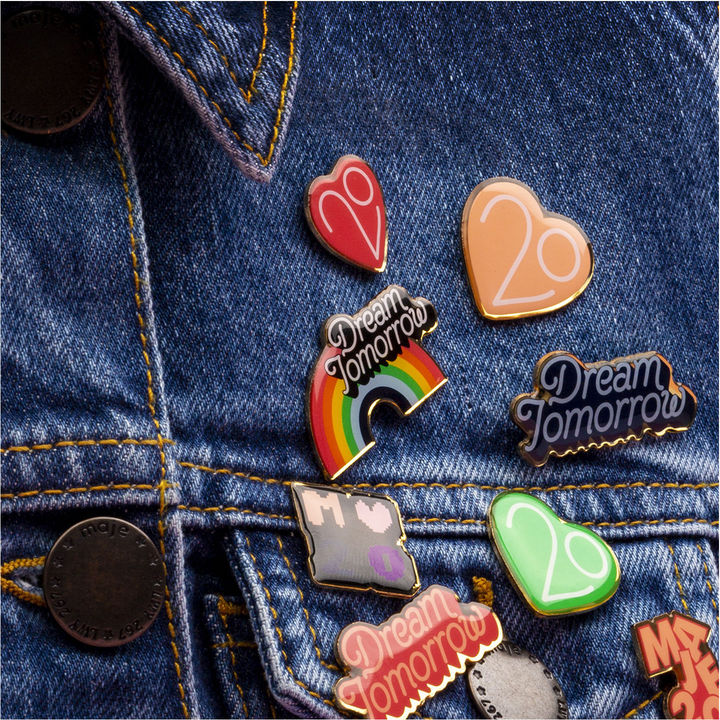 pin badges
Accessorise your outfits with 4 sets of 2 pin badges from Maje, featuring the 20th anniversary campaign logos.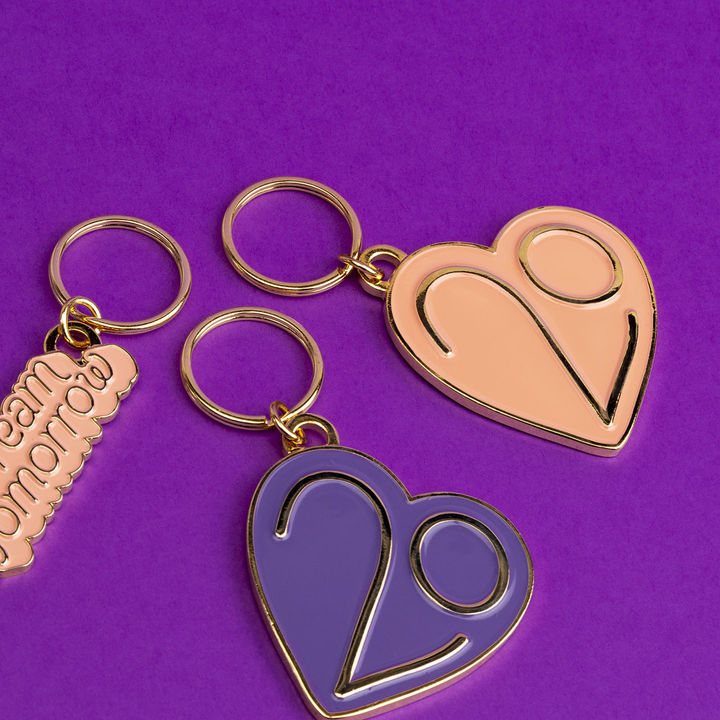 keyrings
Heart keyring in 2 colours or Dream Tomorrow keyring to adorn your bags and purses.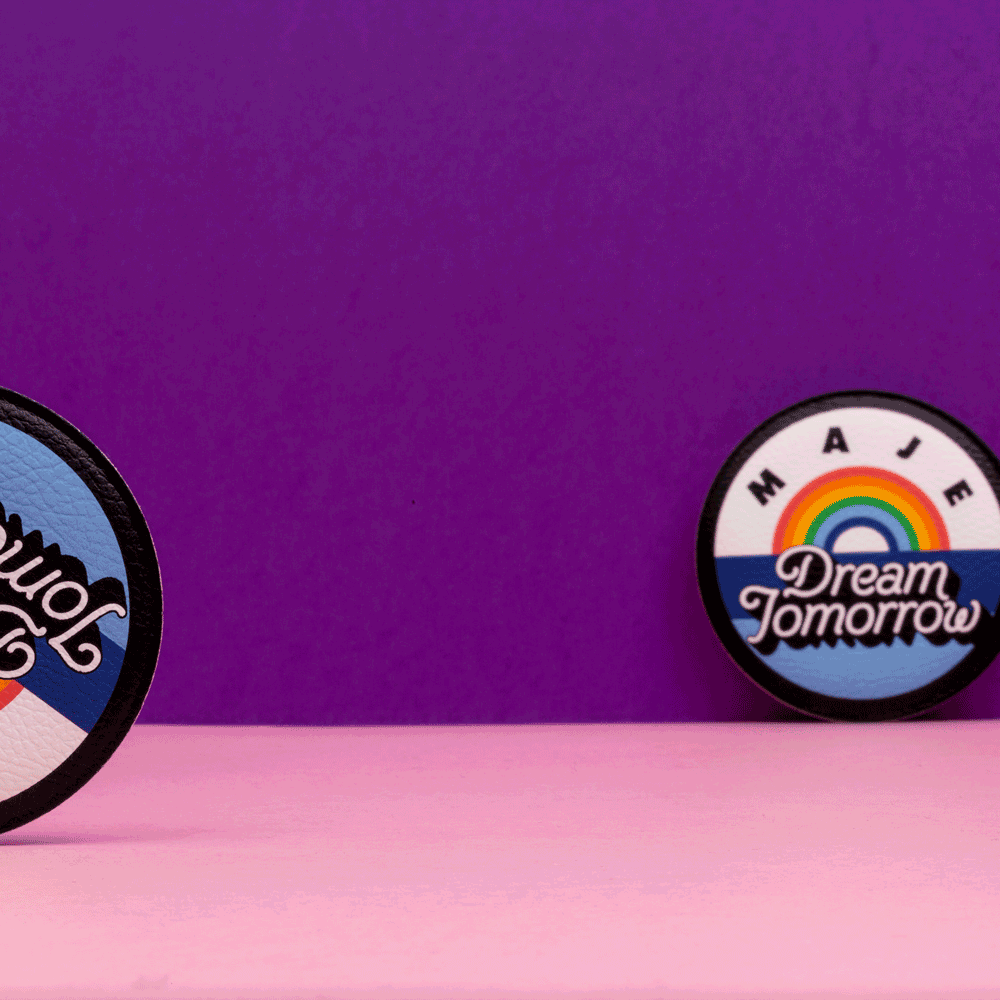 patches
To coincide with its 20th anniversary campaign, Maje has created a collection of 7 bright and cheerful patches – hugely popular in the 90s – to customise your jackets and other garments.
Maje has given the classic women's footwear an update. These fashionable and timeless white trainers feature the 20th anniversary campaign signature "Dream Tomorrow".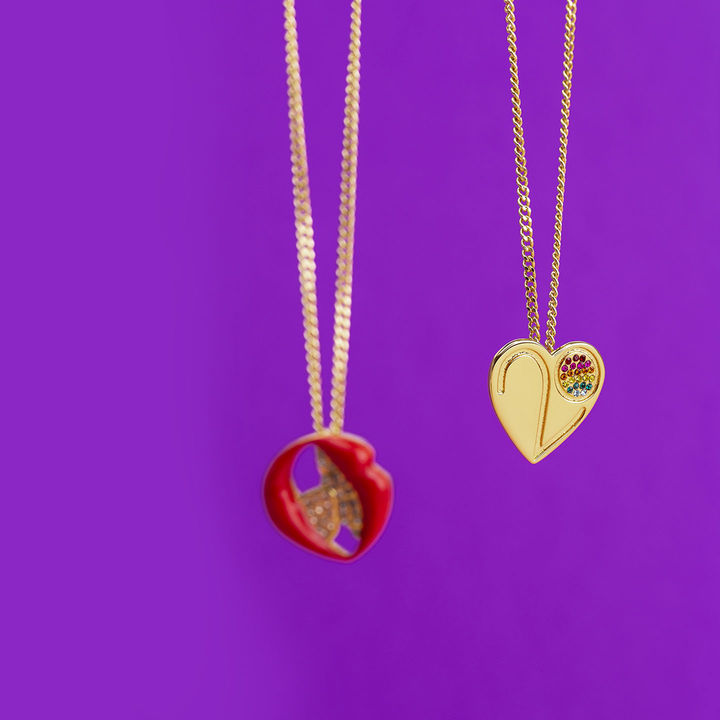 jewellery
Necklace with heart-shaped pendant engraved with the number 20 and necklace with mouth pendant, a nod to the 20th anniversary campaign. Perfect for girls turning 20 this year.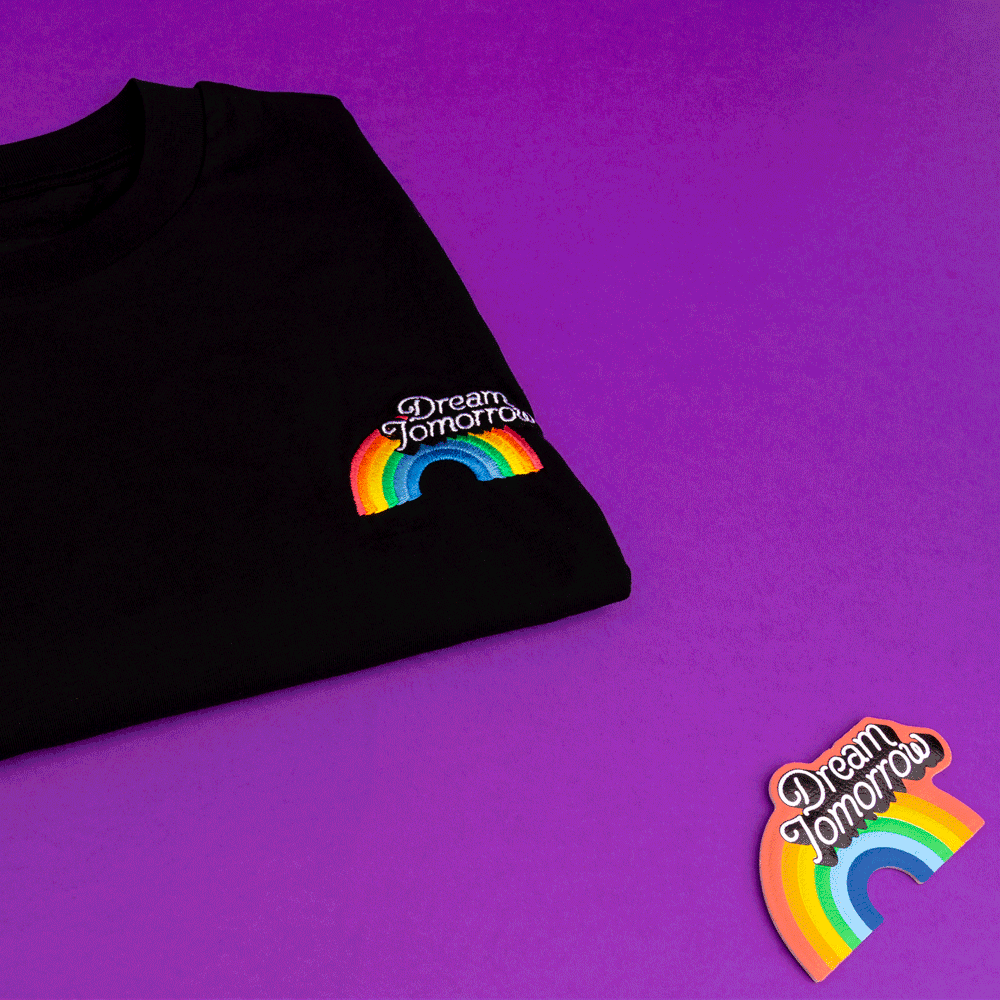 sweat & t-shirt
Check out the 20th anniversary campaign rainbow on 2 indispensable items in a woman's wardrobe: the Maje Dream Tomorrow T-shirt and sweatshirt.